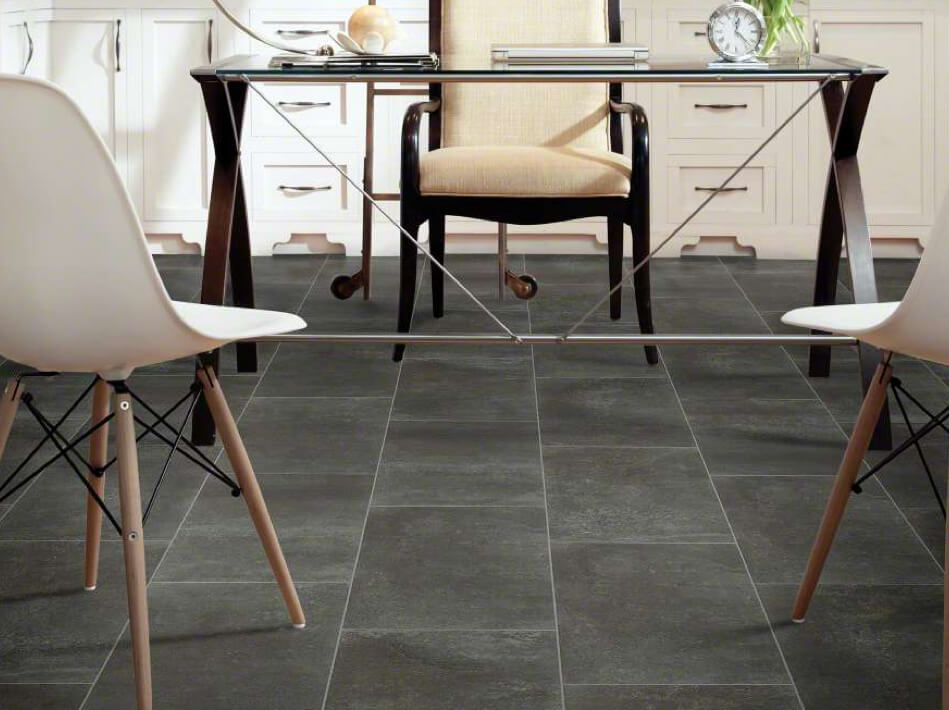 Before the installation
We may need to remove and dispose of your existing floors. Typically, we'll dispose of old flooring at your home's trash collection site. If you have any concerns regarding disposal, please raise them with us in advance so we can make appropriate arrangements.
We will move all large furniture from the workspace. It is your responsibility to secure any valuables or smaller items.
We'll help you determine the layout. Typically, rectangular tiles should run parallel to windows or to the longest wall in a narrow room.
Before your new flooring is installed, we'll measure door clearances to ensure that your existing doors will clear. If necessary, we may be able to sand or cut your doors down.
If you plan on painting your room, it's best to do so before tile is installed. This will prevent you from dripping any paint on your new flooring.
During & after tile installation
An adult member of your household should be home to greet the crew and show them to the work area. It is important to ask any final questions you may have at this stage.
We'll then remove your old flooring and prepare the surface for new flooring. Typically, this involves cleaning and leveling out the subfloor.
Your installer will follow the tile layout that you determined with our designers. Using chalk-lines as a guide, we'll spread mortar in small areas and place the tiles in it. Spacers will be used between tiles so that they are evenly placed. After the mortar sets, grout is applied—sometimes the next day.
Your installer will carefully clean the tiles, ridding them of all excess grout. After the installation is complete, it's necessary to stay off your tile for up to 48 hours, depending on the room's expected traffic, to allow the job to cure.