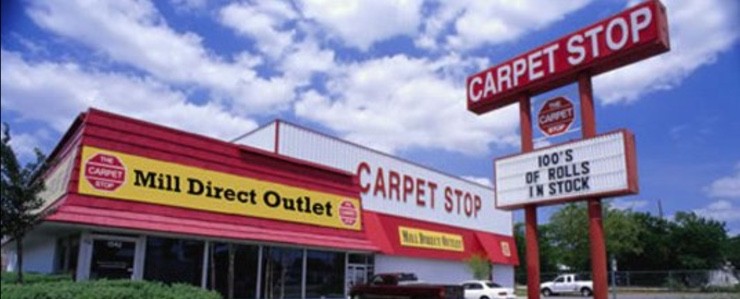 Austin's True Flooring Experts Since 1996
Welcome to The Carpet Stop! Locally owned and operated, we specialize in flooring of all types. We were founded in Austin, TX by a team with more than 50 years of shared mill experience working directly for the largest flooring manufacturers in the world.
The expertise doesn't stop there, however. Our store is staffed by a team of rigorously trained sales associates. These are experts in both the technical & design aspects of all the flooring products we offer, including commercial & residential carpet, hardwood, tile, laminate, luxury vinyl & more. No matter which member of The Carpet Stop team you work with, you can be confident that he or she will have the knowledge to match you with the right product & installation technique to meet your individual needs.
Founded on Commitment
Flooring industry veterans Jim Tersigni and Bob Fuller share a combined 54 years of experience in carpet manufacturing and wholesaling. When they founded the Carpet Stop in December of 1996, they also shared a vision. Their goal was to create a full-service warehouse stocked with all types of flooring solutions, all available to the public at the lowest prices every day.
On that day in 1996, Jim and Bob made three commitments. First, they would back their inventory and prices with the same high-end customer service expected in an exclusive flooring store. Second, they would staff their store with well-trained flooring experts. Third, they'd provide guaranteed next-day installation.
Today, we still stand by these same commitments, which has resulted in growth for our small business. We have tripled the amount of product we carry, and we've expanded our facilities to better serve the community.