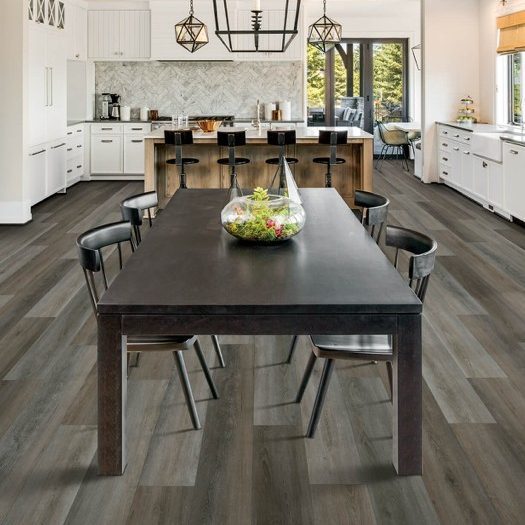 All about laminate
At The Carpet Stop, we get a lot of questions about laminate flooring. It often looks like hardwood, but it performs very differently. Our team is well-equipped with the knowledge you need to understand each individual product we carry, including its specific features and benefits and how laminate compares to other types of flooring you may be more familiar with.
Stylish versatility
Aesthetically, laminate floors function well in any space, given their many different styles and colors. You can choose from natural colors and dark wood grains as well as warm or cool color tones to complement any room décor in your home. 
If you live in a busy household with children or pets, a durable, low-maintenance product like laminate flooring is a great choice for your active lifestyle. Laminate flooring resists stains, scuffs, scratches, and moisture. It never needs to be varnished or waxed. It's also less likely to fade in direct sunlight, unlike hardwood floors.